Easy Integration with Leading Accounting Platforms



What Sets PathQuest AP Apart?
PathQuest AP's differentiating factor lies in our background as an accounting services provider. As accountants ourselves, we approach AP solution development with accounting first mindset as we understand the challenges accountants and small businesses face. This unique perspective combined with our expertise as accountants led us to create the PathQuest AP platform, and AP solution that you won't find in many other systems. 
PathQuest AP is bolstered with advanced approval process, optical character recognition (OCR) technology, escalation management module, centralized communication, invoice tracking system and more… 
Insightful Dashboard

Quick Approval Process

Smart Document Capture

Complete Data Transfer

Automated Workflow

High Level Overview

Smart & Fast Payments

Easy Escalation
Transform Your AP Workflow: Automate Bill Import, Scan with Smart OCR, and Streamline Approvals
Import and sync countless bills swiftly from various sources like cloud storage (Google Drive, Dropbox), FTP, and email. Effortlessly capture and map fields with smart OCR technology. Customize bill approval workflows to align with your business requirements. PathQuest AP ensures internal controls by keeping stakeholders notified of bill statuses.
Optimize Vendor Management and Accelerate Bill Payments
Efficiently manage vendors, streamline bill payments, and strengthen relationships by accessing comprehensive invoice processing history and comments in one central location. Pay bills faster using preferred methods like PO system, ACH, credit card, and check payments.
Real-time Insights, Custom Notifications, and Easy Escalation via Mobile App
Optimize your accounts payable process with PathQuest AP. Gain real-time insights, receive custom notifications, and escalate tasks effortlessly through our mobile app. Simplify your financial operations and stay in control of your payables with ease.
Who are We?
We are a subsidiary of Pacific Accounting & Business Services aka PABS, a result-driven Blended shore outsourced accounting firm that caters to small, medium businesses across diverse industries.  
For the last 14 years, we've been the leaders in accounting; however, in our day-to-day operations, we sensed something was lacking—a missing piece that would take our clients' businesses to new heights. This is where PathQuest came into being. At PathQuest, we empower AP teams to maximize their efficiency and excel in their roles with cutting-edge technology solutions.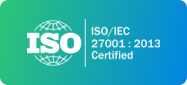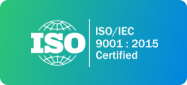 Real Stories, Real Results
"PathQuest AP has revolutionized my business! I'm experiencing remarkable benefits, including significant time savings, reduced errors, and cost savings. Highly recommended for seamless accounts payable management"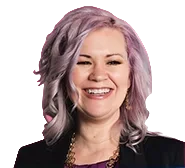 Liz Scott
CEO, Accounting Lifeline