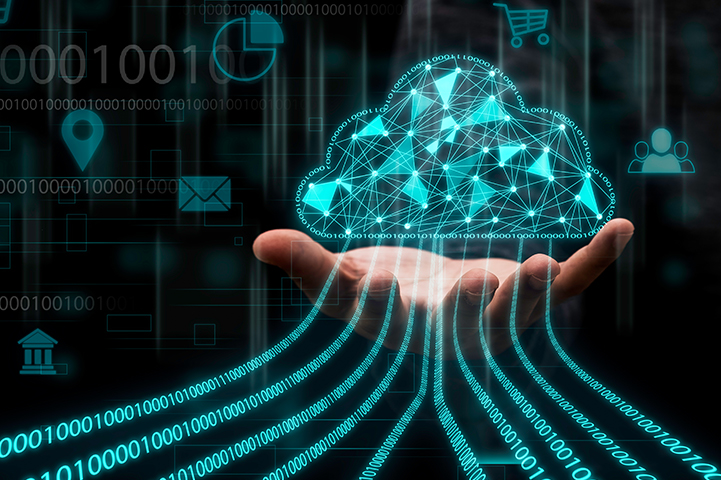 How these will add resiliency to your firm ?
Yes, you do provide value for your clients when you provide standard accounting services like bookkeeping. But let's face it, bookkeeping is more like a commodity these days. If that is the only service you offer your clients, they could probably shop around and find better prices. But you can make your accounting firm more resilient, irreplaceable, and ready for the future of business and finance by embracing technology that is available today.
Cloud Accounting Makes Your Firm More Flexible
The pandemic changed everything. A large percentage of the workforce went back to their homes to work. And now that it is over, many of them stayed there because businesses found their employees can be just as productive working remote. But remote work is only possible with the right tools. Video conferencing, cloud application hosting, and other resources mean employees can work wherever they are located and at any time of the day.
This is the type of availability that is becoming the norm for all the services that businesses depend on, including accounting. Flexibility is a big reason cloud accounting will future-proof your firm, but there are more benefits to adopting it.
Cloud accounting platforms are secure. If one of your team's computers gets stolen or lost, the thief has no access to any sensitive client data because it's not on the computer. It's in the cloud. And that team member can pick up another computer and continue working just by logging in.
Cloud accounting also provides your firm and your clients with up-to-date data. It is all there, not buried in some proprietary application in a corporate data center that always gets forgotten. This means that any insights gathered from the data are accurate, and your clients can make better decisions based on the information.
Accounting BI Makes Your Firm Irreplaceable
There may be a few industries left where businesses can survive using the decision-making processes of the past, but they aren't many. Gut feelings, guesswork, and intuition require years of experience and may not yield good results. In competitive industries, only those businesses that have gained an edge by putting their data to work will survive.
By leveraging accounting BI tools in your firm, you can help your clients take advantage of their data. BI works hand in hand with cloud accounting. Once the data is consolidated in one place, providing a single source of knowledge, there is no reason it shouldn't be put to use.
With modern accounting business intelligence software, this is easy. With a few clicks, you can create custom financial dashboards for each of your clients. These dashboards can help them:
➤ Determine the feasibility of projects.
➤ Find which services generate the most revenue.
➤ Discover which clients to target.
➤ Identify slow periods.
This is a good first step toward providing advisory services and the type of value for your clients that makes your firm irreplaceable.
Automation Means Your Firm Can Focus on Advisory
Automated accounting can take some of the current mundane tasks out of the hands of your staff while simultaneously reducing human error. Automating these processes also means that they are finished faster, with the results delivered directly to financial dashboards. The time your firm saves through automation can then be used to bring more value to your clients by providing them with the type of insights that help their businesses grow.
PathQuest® SCALE helps you automate mundane tasks, such as monthly report generation and day-to-day accounting activities, to increase the efficiency of your firm. With SCALE, your firm gets real-time access to Xero, QuickBooks, and Sage Intacct. But with SCALE, you also get a blended accounting team dedicated to your success. This means taking even more of the day-to-day workload off your hands. Also included with SCALE is PathQuest® BI, which enables you to analyze large data sets easily and build compelling visual stories that provide you with the insights you need in your advisory role.
Contact us for a free demo to learn more about how PathQuest can revolutionize your accounting practice!