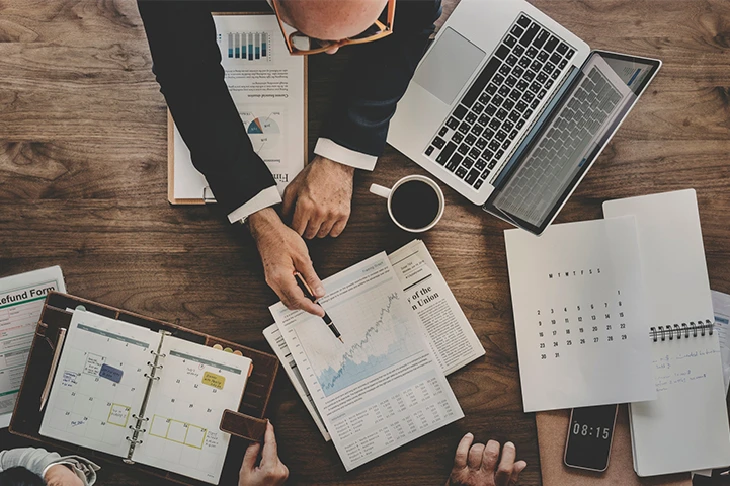 Recently updated on September 6th, 2023 at 08:08 am
In many ways, financial analytics isn't new: Before big data, accounting business intelligence software, and the digitization of financial tools, CFOs and accountants were still analyzing the finances of the companies they worked for. But with the mountains of data available today, those providing accounting advisory services, given the right tools, have an opportunity to perform financial analyses quickly, easily, and in a way that meets the needs of clients.
Step one, however, is often understanding the potential of financial analytics so the value can be explained—and demonstrated—with clients. Here are some reasons why financial analytics are important for small and medium-sized businesses.
Measuring Tangible Assets
Tangible assets, such as cash and equipment, can not only be quantified with financial analytics, but they can also output their figures to an accounting dashboard. This enables users to get an accurate picture of an organization's assets in real-time.
Cash
The cash a company has on hand can be used in innumerable ways, some of which include:
➤ Purchasing inventory
➤ Hiring short-term workers
➤ Paying for ongoing subscriptions
➤ Reducing debt obligations
➤ Earning interest income when it's lent to other organizations
With financial analytics facilitated by accounting business intelligence software, you can gain insights into the cash-on-hand and then strategize ways to invest it. You can also track your cash levels over time, identify trends, and, if improvements need to be made, adjust accordingly.
Equipment
Equipment, whether it's computer workstations, mobile devices, tractors, conveyor belts, or manufacturing machines, powers the operation of many organizations. Using accounting business intelligence software, you can gain insights regarding:
➤ The equipment you have
➤ How equipment levels have fluctuated over time
➤ Ways to depreciate equipment to maximize tax benefits
➤ Departments that may need new equipment to function more efficiently
➤ The life cycle of different types of equipment, thereby enabling you to predict when you may have to invest in replacement units
This supplies an organization with the information it needs to better control and manage the equipment it depends on.
Providing Insights Into Financial Status
With financial analytics, firms providing accounting advisory services can use an accounting dashboard to pinpoint ways to improve the financial status of their clients' businesses.
For instance, with an accounting dashboard used for financial performance analytics, you can see both the cash flow of the business and the factors that influence it. In this way, it's easier to identify opportunities and underperformance as part of your accounting advisory services.
Suppose a software company's yearly profits are high, but its monthly cash flow is relatively low. This can be identified in seconds using an accounting dashboard. It may indicate the dependence of the company on the business of a few big clients that pay quarterly. This may not be a sustainable business model, and, in response, the organization may choose to market its services to other kinds of clients.
With PathQuest BI, you have a bevy of financial analytics tools at your fingertips. You can use these to structure smart KPIs for clients, giving them—and your firm—an edge over the competition. PathQuest's accounting data analytics software positions your firm as an insight machine that clients can rely on to guide them to continued growth. Learn more by connecting with PathQuest today.