PathQuest™ at Small Business Expo in Miami on February 23, 2023
It was a great delight to connect with small and medium businesses of various industries in Small Business Expo. It's the America's biggest business networking and educational event for business owners, start-ups and entrepreneurs, which was held in Miami on February 23, 2023.  
John Bugh, the Chief Revenue Officer – PathQuest was at Small Business Expo, empowering small and medium businesses to identify newer opportunities and transform with NextGen Financial Intelligence, Simplified Accounting & Reporting, and Accounts Payable Automation.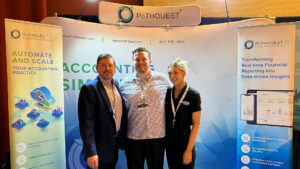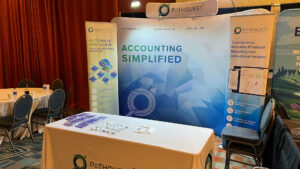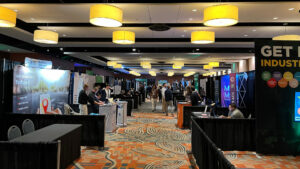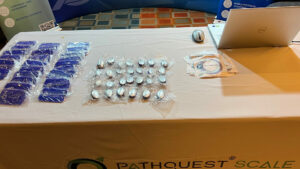 PathQuest is a subsidiary of Pacific Accounting & Business Services (aka PABS), a result-driven Blended Shore Outsourced Accounting Firm. For the last 14 years, PABS is catering outsourced accounting services to small and medium businesses across diverse industry verticals. Being a leading outsourced accounting company, PABS offers accurate & premium quality accounting, bookkeeping, and financial reporting. 
While eliminating accounting woes of its clients, PABS realized something was missing, and guess what? It already knew the answer – PathQuest.  
Driving 360-Degree Value with Financial Intelligence, Blended Shore Accounting, and Automated Accounts Payable 
PathQuest is committed to help excel the productivity and competency of future-focused businesses. 
PathQuest BI is a financial intelligence solution that helps analyze and visualize large, complex data sets seamlessly. It instantly builds compelling visual stories around financial efficiency, operational KPIs, business sustainability, and improvement areas. 
Similarly, to add more value, PathQuest has developed a smart accounts payable solution called PathQuest AP.  
PathQuest AP helps Optimize POs, Invoice Processing, Approval & Payment Cycle on a single platform. It ensures best control and visibility over business expenses while getting rid of any late, duplicate, and fraudulent payments. 
PathQuest also offers PathQuest Scale, which is a powerful blend of accounting and financial intelligence. It is specifically designed to overcome challenges like staffing, bandwidth, heavy workload, and minimal automation, enabling you to accelerate business outcomes without adding internal headcount. 
Get in Touch with PathQuest to make your firm future ready!