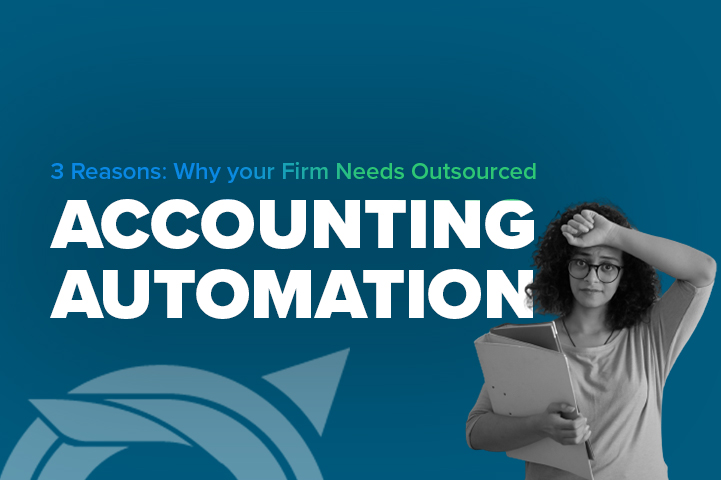 accounting
3 Reasons your firm needs Outsourced Accounting Automation
Register Now
Most accounting firms face challenges with staffing bandwidth, heavy workloads and minimal automation, which is restricting the firm's ability to grow and evolve from bookkeeping into an advisory firm. PathQuest® SCALE – Outsourced Automated Accounting Solution, is specifically designed to overcome these challenges and allows firms to grow their business, without adding internal headcount, while automation gets you accounting workflow, accurate real-time financial insights on business performance. This solution ultimately delivers better levels of service to your customers with on-time financial reporting, insightful customized dashboards and streamlined accounting workflow
Who should watch this webinar?
Accountants (CPAs & Bookkeepers)
Webinar Agenda
Industry Analysis & Statistics
Common Challenges faced by Accounting Firms
Introduction to PathQuest® SCALE
Team Approach
Automation
Accounting Workflow Demo
Demo
Key Takeaways
How to overcome lack of skilled staff and bandwidth issues
Simplify, streamline and evolve your accounting practice
Identify business improvement opportunities for your customers with business intelligence and reporting automation
Real-time insights to speed-up decision making
Leverage Best in Class accounting workflow
Build value added advisory capabilities and new revenue streams
Grow top line revenue with improved bottom-line results
About your presenter
John Bugh
Chief Revenue Officer
A seasoned professional with over 36 years of experience in executive sales, marketing, and operational leadership, John has worked to build high-performing teams that have a demonstrated track record of accelerating growth, increasing revenue, establishing sustainability, and improving profitability. He has held leadership roles across a variety of software and technology organizations in fast-paced and rapidly changing markets. He has over 20 years of experience in the Tax and Accounting industry.
David Espino Jr.
Technical Product Specialist
David has a decade of experience working in the software and technology space in industries such as cybersecurity, hospitality, and telecommunications. These fast-paced environments honed David's skills as he has continued to bolster his ability to learn, adapt to new problems, and find solutions in record time. His continued responsibility for teams virtually and in-office has developed his current process and how he gets things done for his clients, ranging from implementation, training, and assistance for needs in the future.
Watch Now to learn how PathQuest® BI can accelerate your journey to an advisory firm or Contact Us for more info.
Watch Webinar Here
We are here for you
Contact Us
If you have any queries, please write to us at info@pathquest.com