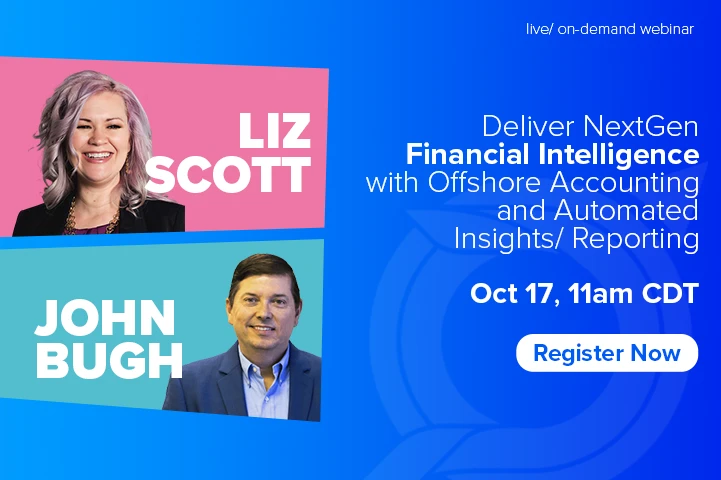 accounting
Deliver NextGen Financial Intelligence with Offshore Accounting and Automated Insights/ Reporting
Register Now
Financial intelligence is the insight derived from the available financials. It is imperative for businesses like yours to sustain, compete and help your clients to draw winning returns on their investments.
At PathQuest, we have built a technology ecosystem to help you provide Financial Intelligence to your customers and improve their financial results, reduce overheads and promote informed financial decisions. PathQuest is a comprehensive automation and offshore accounting solution that helps you provide NextGen financial experience to your clients.
In this webinar, our speakers Liz Scott – Accountant and Tech Wiz at Accounting Lifeline and John Bugh – Chief Revenue Office at PathQuest and PABS, will deep dive in to the nitty gritty of financial intelligence, accounting automation and offshore accounting with real-world examples.
Key takeaways
‣ Moving from compliance to business intelligence
‣ How to gain competitive advantage with financial intelligence through Automation
‣ Implementation of accounting automation
‣ Benefits of offshore accounting
‣ PathQuest business intelligence and PathQuest scale
‣ Benefits of offering financial intelligence to your end clients
Webinar Presenters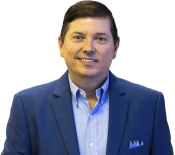 John Bugh
Chief Revenue Officer
A seasoned professional with over 36 years of experience in executive sales, marketing, and operational leadership, John has worked to build high-performing teams that have a demonstrated track record of accelerating growth, increasing revenue, establishing sustainability, and improving profitability. He has held leadership roles across a variety of software and technology organizations in fast-paced and rapidly changing markets. He has over 20 years of experience in the Tax and Accounting industry.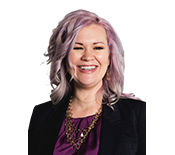 Liz Scott
Multi-business Entrepreneur
Liz is an Advanced Certified ProAdvisor and a member of the exclusive Intuit Trainer/Writer Network. Along with running 2 accounting firms, she is the owner of Liz Scott Consulting LLC, where she takes up-and-coming apps to new heights. Liz is the co-host of the QB 'Appy Hour with Liz and Heather, a webinar series devoted to building awareness in the accounting community about the latest technology trends and best practices in a fun, relaxed environment.  Liz was also named the Insightful Accountant Top Educator/ Trainer/ Writer ProAdvisor.
Register now for live webinar and to access on-demand webinar.