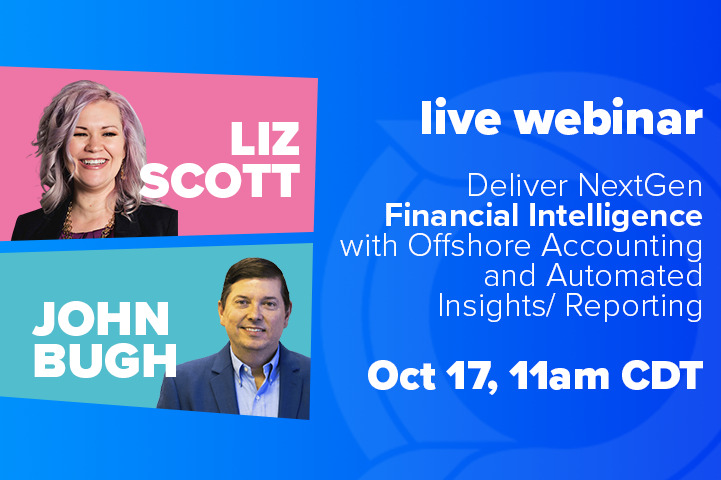 Deliver NextGen Financial Intelligence with Offshore Accounting and Automated Insights/ Reporting
Financial intelligence is beyond numbers. It is a must-have know-how for contemporary businesses like yours to sustain, compete and help your clients to draw winning returns on their investments.
At PathQuest, we have built a technology ecosystem to help you to provide financial intelligence to your customers and improve their financial results, reduce overheads and promote informed financial decisions. PathQuest is a comprehensive automation and offshore accounting solution that helps you provide NextGen financial experience to your clients.
In this webinar, our speakers Liz Scott – Accountant and Tech Wiz at Accounting Lifeline and John Bugh – Chief Revenue Office at PathQuest and PABS, will deep dive in to the nitty gritty of advisory services, accounting automation and offshore accounting with real-world examples.
Key takeaways
‣ Moving from Compliance to Advisory Services
‣ How to gain competitive advantage with advisory services through automation
‣ Implementation of accounting automation
‣ Benefits of offshore accounting
‣ PathQuest Business Intelligence and PathQuest Scale
‣ Benefits of offering financial intelligence to your end clients
Webinar Presenters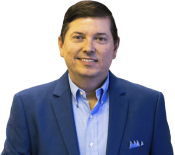 John Bugh
Chief Revenue Officer
A seasoned professional with over 36 years of experience in executive sales, marketing, and operational leadership, John has worked to build high-performing teams that have a demonstrated track record of accelerating growth, increasing revenue, establishing sustainability, and improving profitability. He has held leadership roles across a variety of software and technology organizations in fast-paced and rapidly changing markets. He has over 20 years of experience in the Tax and Accounting industry.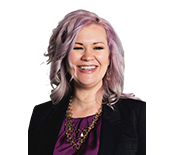 Liz Scott
Multi-business Entrepreneur
Liz Scott is a multi-business entrepreneur working daily to help small business owners create the business they want. In addition to owning Accounting Lifeline, she also owns a consulting company where she is a member of Intuit Trainer / Writer Network and has authored/taught Master level courses for QuickBooks ProAdvisors. She also writes QuickBooks knowledge articles for accounting peers which are published weekly in Insightful Accountant. Liz is a partnering owner to Appy Hour helping other accountants learn about the different tools and apps in the world that will help their clients grow. Liz has a passion for real estate investment and also owns properties throughout Oklahoma. She stays heads down with a heart to serve others and help them grow.
Watch Now to learn how PathQuest® BI can accelerate your journey to an advisory firm or Contact Us for more info.
Contact Us

If you have any queries, please write to us at info@pathquest.com