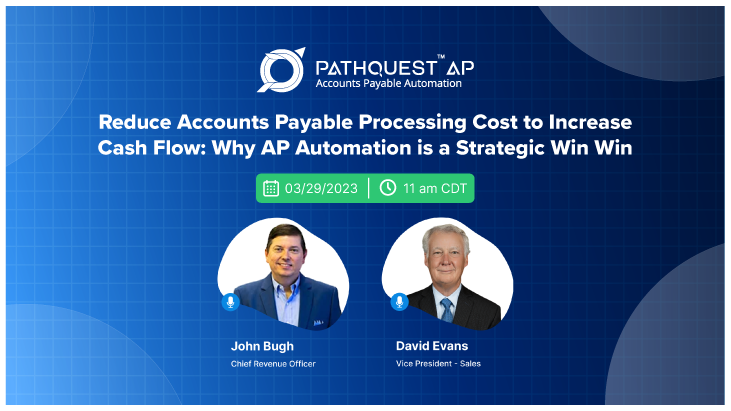 Accounts Payable
Reduce AP Processing Cost to Increase Cash Flow: Why AP Automation is a Strategic Win Win
Register Now
Recently updated on July 10th, 2023 at 12:25 pm
The global Accounts Payable Automation Market size is expected to grow from USD 1.9 billion in 2019 to USD 3.1 billion by 2024
Businesses are shifting from manual, tedious and error-prone AP processes to smart, intuitive, fast and controlled approval processes.
The primary focus of small medium business owners is maintaining and growing the business. As a result, essential tasks such as record keeping, reporting and managing transactions bring challenges that are completely different from the goals of growing the business. Each business is unique – size, business classification, vendors and customers, number of transactions, business budget and working capital, employees' skill sets, etc. But financial management remains a mission-critical challenge.
Some of the pressing AP challenges of Small Medium Businesses
Lack of visibility of AP accounts, delayed reconciliation, increased per-invoice costs, resulting due to information overload and processing delays.
Ineffective communication with vendors through mail or fax, resulting in non-standard POs and invoicing formats, and incompatible workflows.
The manual process of AP takes too long and is resource intensive – twenty dollars or more per invoice.
Unrecorded, duplicate, inaccurate, unauthorized or misdirected transactions
Lack of financial forecasting, budgeting
Error-prone manual processes for requisition, scanning supplier and issuing payment
Lack of integrated technology or no technology solutions in place to prevent late payments, under- or over-payments, duplicate or missed payments
Lack of collaboration across different business units and stakeholders
Who Should Watch This Webinar?
Small & Mid-size Business Owners, Controllers, CFOs, Accountants, AP Manager, AP Executive, and all other titles handling accounts payable.
Webinar Agenda
Industry Analysis & Statistics
Pressing Challenges of Manual Accounts Payable Process
Making a move from manual to automated AP
Process optimization and improving vendor relationships
Reducing cost and cash flow improvement
Best practices of AP automation
Business benefits
Key Takeaways
Accounts payable best practices
Transition from manual to automated accounts payable
Ways to optimize POs, invoice processing, approval & payment cycle with end-to-end automation
How to accelerate your accounts payable process with automated workflow
Real-time tracking of business expenditure
Ways to eliminate late, duplicate, and fraudulent payments
Management of countless invoices & faster bill settlement with vendor' preferred method
Most accounting firms face challenges with staffing bandwidth, heavy workloads and minimal automation, which is restricting the firm's ability to grow and evolve from bookkeeping into an advisory firm. PathQuest® SCALE – Outsourced Automated Accounting Solution, is specifically designed to overcome these challenges and allows firms to grow their business, without adding internal headcount, while automation gets you accounting workflow, accurate real-time financial insights on business performance. This solution ultimately delivers better levels of service to your customers with on-time financial reporting, insightful customized dashboards and streamlined accounting workflow
Who should watch this webinar?
Accountants (CPAs & Bookkeepers)
Webinar Agenda
Industry Analysis & Statistics
Common Challenges faced by Accounting Firms
Introduction to PathQuest® SCALE
Team Approach
Automation
Accounting Workflow Demo
Demo
Key Takeaways
How to overcome lack of skilled staff and bandwidth issues
Simplify, streamline and evolve your accounting practice
Identify business improvement opportunities for your customers with business intelligence and reporting automation
Real-time insights to speed-up decision making
Leverage Best in Class accounting workflow
Build value added advisory capabilities and new revenue streams
Grow top line revenue with improved bottom-line results
About your presenter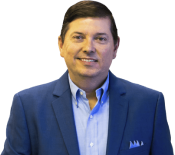 John Bugh
Chief Revenue Officer
A seasoned professional with over 36 years of experience in executive sales, marketing, and operational leadership, John has worked to build high-performing teams that have a demonstrated track record of accelerating growth, increasing revenue, establishing sustainability, and improving profitability. He has held leadership roles across a variety of software and technology organizations in fast-paced and rapidly changing markets. He has over 20 years of experience in the Tax and Accounting industry.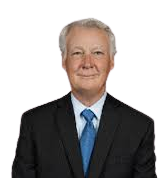 David Evans
Vice President - Sales
An expert With over 35 years of executive sales leadership and business operations, David has built high performing leadership teams with a track record of accelerating profitable revenue growth. He has successfully transformed existing leadership teams to high performance, as well as creating them from scratch. He is a driven professional and leads by example.
Register Now to learn how to Reduce AP Processing Cost to Increase Cash Flow: Why AP Automation is a Strategic Win Win Contact Us for more info.