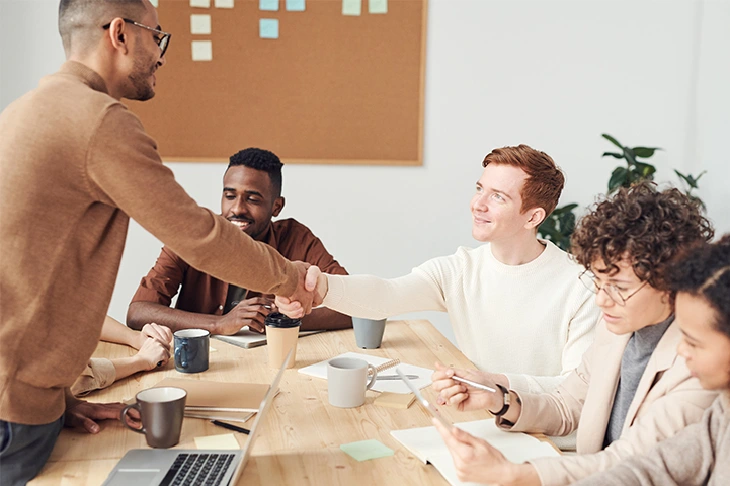 Recently updated on September 6th, 2023 at 08:05 am
Only a third of accounting companies globally have over 80% of their clients using cloud accounting. This means even some of the big accounting firms are still doing accounting in the traditional way. Large accounting firms are also not known for being agile, which means it will take some time for them to change.
Further, statistics show that accounting firms that have all their clients online get five times as many new customers as those who do not. What do these two statistics mean to your accounting firm? Let's explore :  Accounting Advisory Services
Automate to Keep Your Lead
Those stats were just about firms that have adopted cloud-based accounting. One of the big benefits of cloud accounting is that any reports you create for your clients with your accounting data analytics software is available to them in real-time, at home or at the office. They don't have to wait on emails with attached PDFs to get insights into how their business is doing.
When you add automation to cloud-based accounting, you stand out even more from the firms that don't, and you optimize your accounting practice. Automating your reporting means that you don't even have to "create" those reports your clients will see wherever they are located. They will simply be there in the accounting dashboards you customized to fit their business. Data will automatically sync in real-time in the background and update these financial performance dashboards with no human interaction.
Reporting isn't the only thing you can automate – the process works for all the tedious, manual accounting tasks that are better done by software and reduce human error. Statistics also show that 75% of accounting tasks can be automated. This means you can run a leaner firm that has more free time. And you can use this time to differentiate your firm even more from the big firms.
Stand Out with Accounting Advisory Services
Once you have given your clients real time access to their financial data and your team has more time, you can focus on being a bigger part of your clients' businesses by starting or expanding your accounting advisory services. Small business owners are looking for the type of support that helps them make better financial decisions. You will be there to provide it while the big firms won't have the time to provide this type of personal service.
PathQuest SCALE will help you take on the big accounting firms and win. Start by aggregating all of your clients' financial data so it updates in real-time in one centralized location. SCALE integrates with Xero, Intact, QuickBooks and other platforms so the data is there when you need it. Leverage the automation processes and the dedicated accounting team that comes with SCALE to save time and use that time to grow your accounting advisory services. SCALE comes with PathQuest BI and PathQuest Reporting, our accounting business intelligence software suite, which will give you the tools you need to provide financial performance analytics and custom accounting dashboards to your clients and add value to their business.
Ready to see everything PathQuest has to offer? Book a demo today!
Also Explore
Optimize Accounting Practice with Automated Accounting