Make Your Accounting Processes More Predictive and Proactive
PathQuest Scale helps to turn any decision dilemma into business growth by bringing together accurate accounting and powerful financial insights. It is specifically designed to overcome challenges like staffing, bandwidth, heavy workload, and minimal automation, enabling you to accelerate business outcomes without adding internal headcount.
From bookkeeping to management reporting and payroll, everything will get simplified and automated with PathQuest Scale. You can provide NextGen financial experience to your clients, thereby helping them to grow top-line revenue with improved bottom-line results.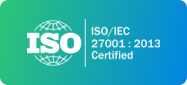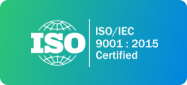 Features that Take Accounting Practice to the Next Level
PathQuest Scale gives access to a wider range of skill sets, latest technology, water tight processes, and talented professionals that will supplement your in-house team. At the same time, you can analyze and visualize large, complex data sets seamlessly with instant access to Financial Intelligence solution. Thus, you can gain better financial visibility and control while staying aware of sudden business changes.
What PathQuest Scale Can Do for You?
Dedicated Team

Improvement Opportunities

Customized Accounting Solution

Industry Average Comparison

Limitless Qualified Professionals

Consolidated Reporting

Business Forecasting

Mobile Apps

Book a Demo
Why PathQuest Scale?
Simplify, automate, and scale your accounting practice with PathQuest Scale, thus freeing your human and financial resources to refocus on accelerating business outcomes and higher-level advisory services. You can instantly build compelling visual stories around financial efficiency, operational KPIs, business sustainability, and improvement areas. Expedite your decision-making process with real business insights. Make your firm future-ready with PathQuest Scale!
01
Top-notch Quality & Accuracy
Accurate & reliable accounting, enabling you gain better financial visibility and control for driving business growth.
02
Increase In-House Efficiency
Supplement your in-house staff to reduce their burden, thereby freeing time for innovation, customer acquisition, and accomplishing strategic objectives.
03
Access Talented Professionals On-Demand
Flexibility to scale the team up or down and eliminate talent and bandwidth issues while reducing operational overheads.
04
Accelerate Business Outcomes
Improve business processes with tailored accounting services, thus growing your firm's top-line revenue and capacity with improved bottom-line results.
05
Data-driven Insights at Your Fingertips
Easy-to-understand revenue, expense, and profit & loss reports and data visualizations for better financial insights and making informed decisions.
06
Standard Chart of Accounts for Financial Statements
List of financial accounts, reflecting the company's balance sheet and profit and loss statement, enabling to create financial reports meeting your needs
07
Highlighting Areas for Improvement
Real time data visualization and financial analysis to determine the areas that requires improvement and stay prepared for the sudden changes.
08
Real Time Financial Reporting for Multiple Location, Group, or Entity
Single or multiple entities, groups, or locations, you can track and monitor data for numerous levels and get all reporting on a single platform.
Scale Your Business Practices with Offshore Accounting and Automated Insights
We help you to TRANSFORM your Accounting Practices into Advisory Services, enabling you to unlock data-driven insights on business performance. With PathQuest Scale, harness the power of offshore accounting and business intelligence to automate and scale your accounting practice.
T
Tax & Accounting Firms
Transform to powerful and engaging advisory firm that take your practice, business, and bottom line to the next level.
R
Restaurants
Gain valuable insight of the financial situation, accurately forecast and quickly respond to customer needs and local market trends
A
Auto Care
Powerful financial reporting, customized cash flow forecasting, and data-driven insights to improve the bottom line.
N
Not-for-Profit Organization
Always stay focused on your cause with real-time consolidated financial reports with custom dimension for clear understanding of cash flows.
S
Single & Multi Store Owners
Easy-to-understand data visualizations with striking insights, enabling to draw bigger picture and stay updated on the most important business metrics.
F
Franchisees
Seamless consolidated reports for your multi-location business to identify key drivers and deliver value.
O
Onsite & Offsite Construction
Reduce business spending, make more accurate estimates, manage field operations, and track risk across projects.
R
Retail
Make informed decisions with data-driven insights on store performance, customer engagement, product merchandising, and inventory management.
M
Manufacturing & Distribution
Visualize and analyze data to gain improved insights into managing costs, operations, and profitability.

Book A Demo
Easy Sync with Leading Accounting Software
Seamlessly integrate PathQuest BI with leading accounting software to ensure easy onboarding, stay connected, and get insights beyond financials.
What Our Customers Are Saying
Help Us improve Data Analysis
"PathQuest BI takes the data and enables to look from different angles. It definitely helps understand financial reporting of my clients seamlessly. Moreover, it offers color graphs and visual stories indicating opportunities and areas of improvement. I was able to align the areas of key takeaways like comparison of actual expenses with anticipated and growth in particular income stream that I haven't paid attention until now, and more. These key insights along with financial reporting helped me take my practice to the next level."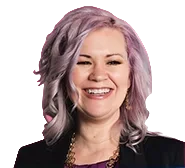 Liz Scott
CEO, Accounting Lifeline
Our Latest Thinking
Discover our informative and insightful resources to find a solution to your problems and stay up-to-date on the latest news, blogs, whitepapers, webinars, podcasts, and sample reports from our experts.