Accurate, Trustworthy and Accessible Data
PathQuest BI is a financial intelligence solution that helps analyze and visualize large, complex data sets seamlessly. It instantly builds compelling visual stories around financial efficiency, operational KPIs, business sustainability, and improvement areas.
PathQuest BI transforms real-time financials into data-driven business insights. It uncovers newer opportunities for businesses to grow, improve decision making, and stay ahead of the innovation curve. It offers easy-to-understand revenue, expense, and profit & loss reports and data visualizations for better financial analysis, deeper business insights, improving efficiency, managing risks better, and making informed decisions.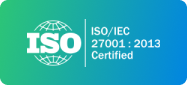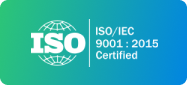 Features that Translate Data into Intelligence
Track revenue, expenses, net profit & loss, and custom KPIs with a range of charts and reports with PathQuest BI and look beyond what other financial analysis tools offer. It allows historical, current, and predictive representation of financials for making informed decisions. Also, it offers visibility of financial situation and highlights areas that need improvement the most. 
What PathQuest BI Can Do for You?
Consolidated Reporting

Secured Token Based Access

Industry Average Comparison

Improvement Opportunities

Business Forecasting

Customized Dashboard

Mobile Apps

Comparison of Budgeted Financials with Actual

Book a Demo
Why PathQuest BI?
PathQuest BI seamlessly integrates with leading accounting software to offer data visualization, financial analysis tools, and unique business insights. You can have better cash flow forecasting, ratio analysis, benchmarking analysis, financial budget, current and predictive insights of business operations to empower accountants in making informed decisions. Also, it keeps you informed about sudden business changes and offers financial control from anywhere and everywhere.  
Take your practice to the next level with PathQuest BI!
01
All Your Clients in One Consolidated View
No need of logging from different systems. Avail comprehensive view that everyone understands from a single platform.
02
Data-driven Insights at Your Fingertips
Easy-to-understand revenue, expense, and profit & loss reports and data visualizations for better financial insights and making informed decisions.
03
Highlighting Areas for Improvement
Real time data visualization and financial analysis to determine the areas that requires improvement and stay prepared for the sudden changes.
04
Real Time Financial Reporting for Multiple Location, Group, or Entity
Single or multiple entities, groups, or locations, you can track and monitor data for numerous levels and get all reporting on a single platform.
05
Sync Unlimited Financials Seamlessly
Integrate and discover unlimited financials seamlessly from the inception of the business and get interactive visualizations backed by analytics.
06
Customized Dashboard in Just a Few Clicks
Create your own customized dashboard view with a simple drag and drop of the desired KPIs.
07
Comparison of Budgeted Financials with Actual
Compare your budgeted financial data with actuals to find the variances and the reason for the variances.
08
Complete Security of Financial Data
Addition of a second layer of security with a token-based access and administrators have detailed control over each action and transaction.
09
Collect Raw Transaction Level Details
Collect and process large amounts of unstructured data from internal and external systems to discover meaningful trends and report genuine KPIs
10
Create and Share Financial Reports
Create customized and insightful financial reports and share business results in a clear, compelling way.
Financial Intelligence to Empower Every Future Focused Business
We help you to TRANSFORM your real time financials into data driven insights, enabling you to draw the big picture. With PathQuest BI, harness the power of data and automation to accelerate business outcomes and plan ahead.
T
Tax & Accounting Firms
Take your practice to the next level with powerful advisory capabilities.
R
Restaurants
Gain valuable insight of the financial situation, accurately forecast and quickly respond to customer needs and local market trends
A
Auto Care
Powerful financial reporting, customized cash flow forecasting, and data-driven insights to improve the bottom line.
N
Not-for-Profit Organization
Always stay focused on your cause with real-time consolidated financial reports with custom dimension for clear understanding of cash flows.
S
Single & Multi Store Owners
Easy-to-understand data visualizations with striking business insights, enabling to draw bigger picture and stay updated on the most important business metrics. 
F
Franchisees
Seamless consolidated reports for your multi-location business to identify key drivers and deliver value.
O
Onsite & Offsite Construction
Reduce business spending, make more accurate estimates, manage field operations, and track risk across projects.
R
Retail
Make informed decisions with data-driven insights on store performance, customer engagement, product merchandising, and inventory management.
M
Manufacturing & Distribution
Visualize and analyze data to gain improved insights into managing costs, operations, and profitability.

Book a Demo
Easy Sync with Leading Accounting Software
Seamlessly integrate PathQuest BI with leading accounting software to ensure easy onboarding, stay connected, and get insights beyond financials
What Our Customers Are Saying
Help Us improve Data Analysis
"PathQuest BI takes the data and enables to look from different angles. It definitely helps understand financial reporting of my clients seamlessly. Moreover, it offers color graphs and visual stories indicating opportunities and areas of improvement. I was able to align the areas of key takeaways like comparison of actual expenses with anticipated and growth in particular income stream that I haven't paid attention until now, and more. These key insights along with financial reporting helped me take my practice to the next level."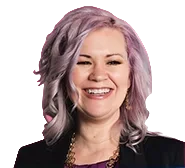 Liz Scott
CEO, Accounting Lifeline
Frequently Asked Questions
A Business Intelligence (BI) Solution generally focuses on providing insights from various data sources to aid in overall business decision-making. On the other hand, a Financial Intelligence solution, such as PathQuest BI, specializes in analyzing financial data specifically, helping to uncover opportunities, improve efficiency, get current and predictive insights of business operations to ultimately make informed decisions.
A Financial Intelligence solution is a smart software designed to analyze and visualize complex financial data seamlessly. It creates comprehensive visual narratives around financial efficiency, operational KPIs, business sustainability, and areas for improvement. This solution acts as a catalyst in transforming data-driven insights into actionable strategies, enabling businesses and accountants to stay ahead of the innovation curve and make well-informed decisions.
A Financial Intelligence Solution, like PathQuest BI, enhances efficiency, aids risk management, and helps in making informed decisions. Key benefits include Consolidated Reporting, Secured Token Access, Industry Average Comparison, Improvement Insights, Business Forecasting, Custom Dashboards, Mobile Apps, and Budget vs. Actual Comparison—culminating in holistic financial understanding and strategic advantage.
Whether you're a startup, a well-established corporation, advisory firms, accountant, or anything in between, if you handle financial data, this tool can help you gain valuable insights. PathQuest BI benefits tax firms, restaurants, auto care franchises, NPOs, retail, manufacturing, distribution, and construction companies—enabling diverse industries to leverage financial insights for growth and informed decisions.
When evaluating a Financial Intelligence Solution, consider features such as its data visualization capabilities, real-time data transformation, the ability to generate meaningful financial reports, support for various data sources, and user-friendly interface for ease of use. PathQuest BI offers seamless consolidation of clients' data, on-the-go reporting via mobile app, real-time financial reporting across multiple locations or entities, effortless creation of customized dashboard, and the ability to gather raw transaction-level details.
While databases and data warehouses store information, a dedicated Financial Intelligence Solution, like PathQuest BI, specializes in transforming financial data into actionable insights. While data storage systems retain information, a dedicated Financial Intelligence Solution like PathQuest BI refines data for simplified usage, accurate forecasting, and real-time insights. It translates complex financial data into actionable reports, equipping businesses with the tools to enhance decision-making, strategic planning, and overall operational efficiency.
A robust Financial Intelligence Solution quickly processes real-time financial data from databases, generating engaging insights for prompt decision-making. Professionals across finance, accounting, and business roles access consolidated reports, spot trends, forecast, and evaluate KPIs. This drives growth, strengthens risk management, and improves strategic planning. Timely data-driven decisions, valued by CFOs and financial executives, become a competitive edge.
Certainly, PathQuest BI is designed to seamlessly integrate with widely used accounting systems, including Sage Intacct, MYOB, Xero, and QuickBooks. This integration facilitates the harmonious exchange of financial data, allowing for a comprehensive and consolidated view of your organization's financial landscape.
PathQuest BI ensures data security by implementing a second layer of protection through token-based access. Administrators maintain meticulous control over actions and transactions, enhancing overall data protection when utilizing our Financial Intelligence Solution. The solution employs robust encryption and security measures to ensure your financial data remains confidential and protected from unauthorized access. Furthermore, PathQuest's ISO 9001:2015 and ISO 27001:2013 certifications underscore its unwavering commitment to upholding data integrity and security.
The onboarding process is efficient and seamless. Upon initiation, you will receive user details and system access checklist. Our customer support team ensures custom setup, configuring data security permissions. Through 5 fundamental and 4 advanced training sessions, you will gain a comprehensive system understanding. Launch within weeks, leveraging the system's prowess for swift, effective accounts payable optimization in just 2 to 3 weeks—not months.
Our Latest Thinking
Discover our informative and insightful resources to find a solution to your problems and stay up-to-date on the latest news, blogs, whitepapers, webinars, podcasts, and sample reports from our experts.