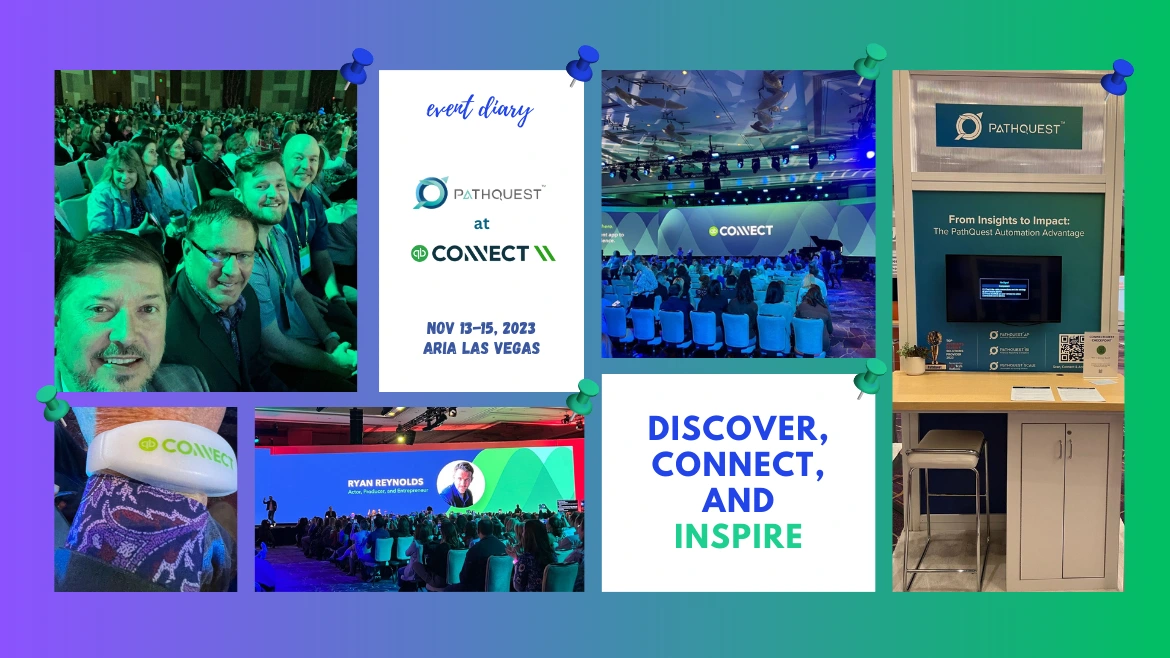 PathQuest at QuickBooks Connect 2023 in Las Vegas
Recently updated on November 15th, 2023 at 09:55 am
Las Vegas, November 11-15, 2023 – PathQuest was a proud participant at QuickBooks Connect 2023, a premier event for accounting and finance professionals, partners, and entrepreneurs. The event provided a platform to explore the latest trends and advancements in the industry, connect with peers and industry experts, and discover innovative solutions to enhance financial operations.
PathQuest welcomed attendees at Booth #33, where the team engaged with potential customers and showcased its suite of smart solutions designed to streamline financial operations and provide valuable insights. From accounting to data analysis, PathQuest's solutions are tailored to enhance the efficiency and effectiveness of businesses of all sizes.
QuickBooks Connect provided a valuable platform for PathQuest to connect with industry experts, learn about emerging trends, and discover innovative solutions that can help businesses thrive. The event also offered an opportunity to network with potential partners and customers and to share PathQuest's vision for transforming the way businesses manage their finances.
Partnering with PathQuest means empowering firms with intelligent tools that save time, resources, and offer the capabilities to make informed decisions. Our team is dedicated to bringing efficiency and growth to businesses of all sizes.
We look forward to continuing to connect with professionals and partners in the accounting and finance industry, and to helping businesses achieve their financial goals.
About PathQuest
PathQuest is a subsidiary of Pacific Accounting & Business Services (aka PABS), a result-driven Blended Shore Outsourced Accounting Firm. With PathQuest, you get real-time visibility of cash flow and profitability and key data-driven insights to make informed decisions.
PathQuest BI is a next-gen financial intelligence solution that seamlessly analyzes and visualizes large, complex data sets.
PathQuest AP is a smart accounts payable solution that helps simplify and collaborate accounts payable documentation, communication and purchase order system on a single platform. It ensures best control and visibility over business expenses while getting rid of any late, duplicate, and fraudulent payments.
PathQuest Scale is a powerful blend of reliable accounting service and financial intelligence. It is designed to make business accounting processes more predictive and proactive while overcoming challenges like staffing, bandwidth and automation challenges.