Smart Solution to Generate, Send, Approve & Pay Bills
PathQuest AP is a smart accounts payable automation solution that helps simplify and collaborate accounts payable documentation, communication and purchase order system on a one single platform. Thus, it enables best control and visibility over business expenses while getting rid of any late, duplicate, and fraudulent payments. You can manage & pay your bills faster with vendors' preferred method, including PO system, ACH, credit card, and check payments.
PathQuest AP automates and streamlines Accounts Payable workflow by keeping your current system intact, letting your business run smoothly.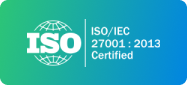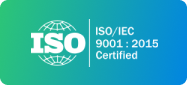 Game-Changing Features that Simplify & Automate AP Workflow
From easy submissions of invoices to faster digital approvals, PathQuest AP ensures better control on expenses and getting rid of any late, duplicate and fraudulent payments. It features automated approval process for posting as well as payment, removing the needs of paper approvals. It provides insights into payment patterns and exceptions for better decision making.
What PathQuest AP Can Do for You?
Insightful Dashboard

Automated Workflow

Quick Approval Process

High Level Overview

Smart Document Capture

Smart & Fast Payments

Complete Data Transfer

Easy Escalation

Book a Demo
Why PathQuest AP?
Automate end-to-end accounts payable process to manage countless invoices and financial transaction. PathQuest AP will provide smart, intuitive, fast, and controlled invoice and approval process to restrict paper approvals, email escalations, and late payments. Also, you can automate key field data extraction and matching of invoices and purchase order, saving time while avoiding duplications, and fraudulent entries.
Future-proof your accounts payable workflow with PathQuest AP!
01
Auto Import and Scan Your Bills with Smart OCR
Import and sync countless bills quickly from Cloud (Google Drive, Dropbox), FTP, and Email. From scanning to field mapping, capture everything in no time with Smart OCR.
02
Simplify & Automate AP Workflow and Approval Process
Create custom bill approval workflows to best match your business. PathQuest AP will enforce internal controls by keeping all the stakeholders notified on the status.
03
Hassle-free & Fast Invoice Processing
Receive, track, and approve invoices at a single platform with a few clicks by minimizing human interferences per transaction.
04
Easy Escalation & Custom Notification
Cut down on your endless email chain by just generating tickets in our PathQuest AP portal on each query and resolve them right away, thereby saving time.
05
Purchase Order System for Vendor Management
Easily manage vendors by getting entire invoice processing history and comments at one place, minimizing staff touches per transaction and enhancing vendor relationship.
06
Smart & Fast Payments
Manage & pay your bills faster with vendors' preferred method, including PO system, ACH, credit card, and check payments.
07
Reduce Errors, Duplications, and Frauds
Feel more secure with protection against fraud while avoiding errors and duplication with a complete audit history and effortless matching of invoices.
08
Multiple Entities
Process bills and payments for all your entities from within a single PathQuest AP account, providing flexible controls to meet your needs.
09
Real Time Insights
Real time visibility, insights, and changes throughout AP workflow, reducing duplication, errors, and make you feel more secure with a complete audit history.
10
Insightful Dashboard
Real-time tracking of invoices, approvals, payment status, posting details, and audit trails through insightful dashboard.
Accounts Payable Automation for Every Thriving Business
We help you to TRANSFORM manual bills payable processes to automated AP workflow for faster bill capture, approvals, escalation, swift processing, and on-time payments. Ensure real-time visibility, control, and efficiency throughout AP workflow
T
Tax & Accounting Firms
Intuitive AP automation solution for your clients to improve the efficiency of their end-to-end accounts payable processes.
R
Restaurants
Specially built for streamlining restaurants and bar invoices and bill processing while saving time, speeding up approvals, and enhancing efficiency.
A
Auto Care
Accurate, automated, and accessible accounts payable solution configured for the unique workflows of your automotive business.
N
Not for Profit Organization
Supporting your accounts payable needs so you can focus on your mission while mitigating data entry errors and reducing invoice processing times.
S
Single & Multi-Specialist Healthcare
Automated, electronic payments to improve invoice processing, minimize cost and human intervention, and gain visibility on spendings.
F
Franchisees
Keeping yourself up-to-date about who you owe and when to pay. So, you can pay on time, enhancing vendor relationship
O
Onsite & Offsite Construction
Maintain control over invoices, bill processing, and payments to ensure that subcontractors and vendors are paid on time.
R
Retail
Robust accounts payable tool to streamline operations and make invoice processing more efficient.
M
Manufacturing & Distribution
Convenient management of huge volumes of invoices and bill processing for timely payment and eliminating errors.

Book A Demo
Easy Sync with Leading Accounting Software
Seamlessly integrate PathQuest AP with leading accounting software to ensure easy onboarding, fast processing, and better control and visibility over business expenses.
Tool Integrations
Register for PathQuest BI tool

Connect to your accounting software

Automatic data sync

Register for PathQuest BI tool

Connect to your accounting software

Automatic data sync

Register for PathQuest BI tool

Connect to your accounting software

Automatic data sync
What Our Customers Are Saying
Help Us improve Data Analysis
"PathQuest BI takes the data and enables to look from different angles. It definitely helps understand financial reporting of my clients seamlessly. Moreover, it offers color graphs and visual stories indicating opportunities and areas of improvement. I was able to align the areas of key takeaways like comparison of actual expenses with anticipated and growth in particular income stream that I haven't paid attention until now, and more. These key insights along with financial reporting helped me take my practice to the next level."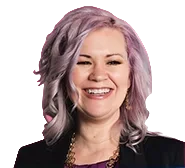 Liz Scott
CEO, Accounting Lifeline
Our Latest Thinking
Discover our informative and insightful resources to find a solution to your problems and stay up-to-date on the latest news, blogs, whitepapers, webinars, podcasts, and sample reports from our experts.