Automate and Streamline Accounts Payable Workflow for Transparent Bill Processing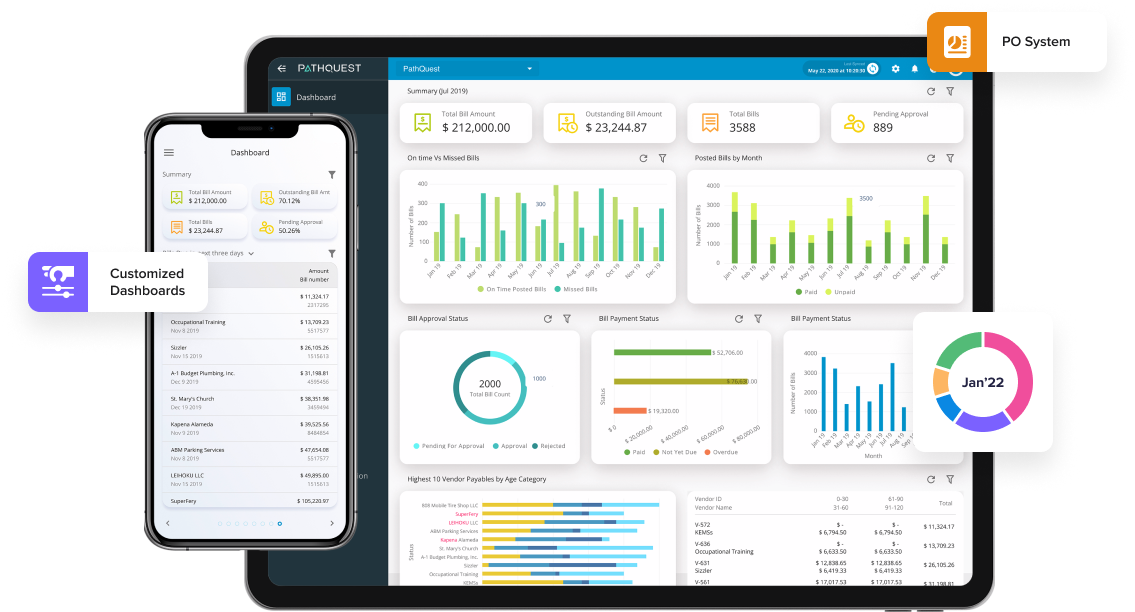 Accounts Payable Automation
For Everyone
PathQuest AP is a smart accounts payable automation software that helps simplify and collaborate accounts payable documentation, communication and purchase order system with ACH, credit cards and check cut payment at one single place that gives AP best control and visibility over business expenses

Customized Accountant
Dashboard

Hassle-free and Fast
Invoice Processing

Smart Document
Capture with OCR

Dynamic Approval
Process Workflow
Customized Alerts and
Status Notifications

PO System, ACH, Credit
Card & Check Payments
Why PathQuest AP?
Always be in control of your company spending and payments. One-stop-shop for all your AP needs, from faster bill capture, approvals, escalation, swift processing to payments. We got your back.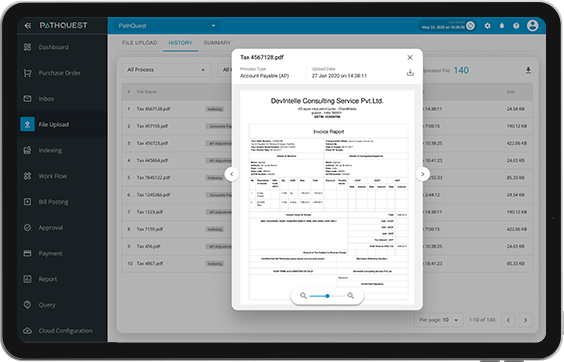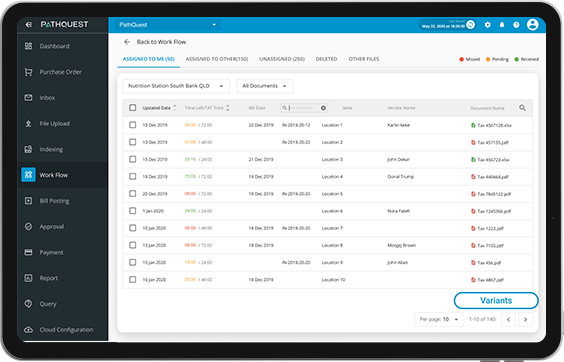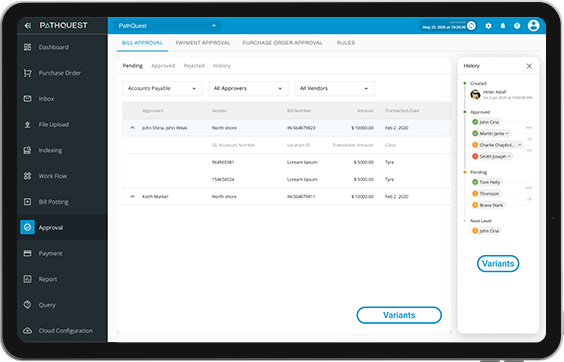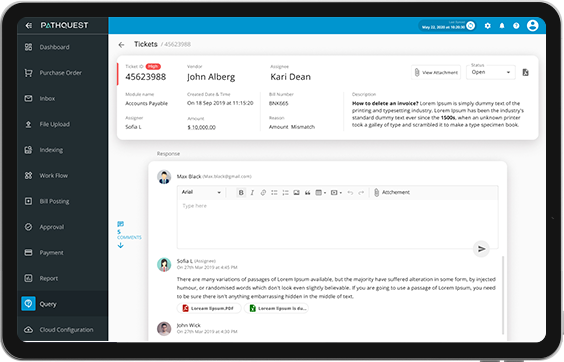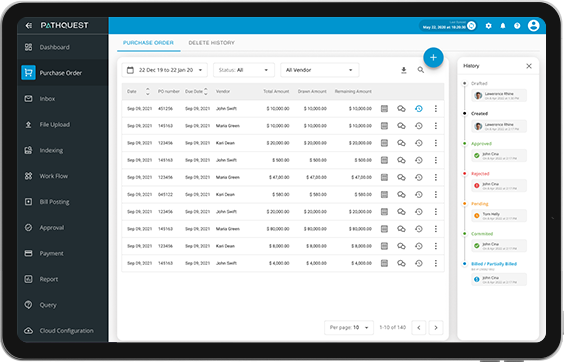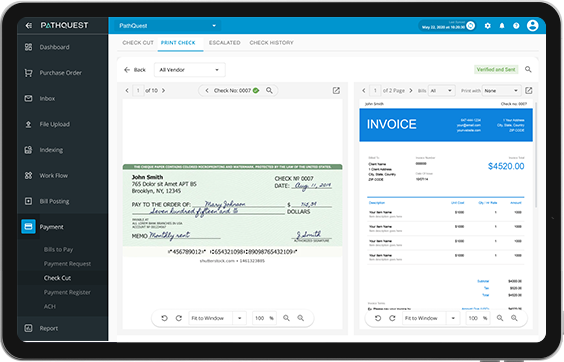 Auto Import and Scan Your Bills with Smart OCR
Multiple ways to import and sync your bills quickly from Cloud (Google Drive, Dropbox), FTP and Email. Scanning and field mapping with Smart OCR to captures everything in no time
Simplified AP Workflow and Fast Approval Process
Customize your bill approval workflows to best match your business. PathQuest AP automates the workflow and keep all the stakeholders notified on the status
Reduces Errors, Duplications and Frauds
PathQuest AP helps reduce errors, duplications and makes you feel more secure with protection against fraud with a complete audit history
Easy Escalation and Custom Notifications Saves Time
Cut down on your endless email chain by just generating tickets in our PathQuest AP portal on each query and get them resolved right away.
Purchase Order System for Vendor Management
PO System allows you to manage vendor and the history with respective vendor. Get entire invoice processing history and comments at one place. Easy and transparent way to manage vendor relationship.
Smart and Faster Payments with ACH, CC & Check
Manage and pay your bills faster then ever. From ACH to Credit Card and Check cut you have all the flexibility and control on your business payments.
Power Up Your
Accounting Process
Talk to our experts, explore the possibilities and get started with PathQuest