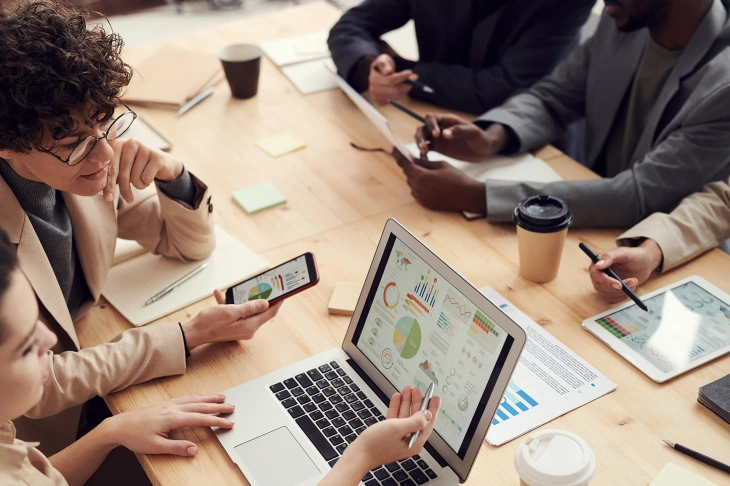 Recently updated on September 6th, 2023 at 09:46 am
We currently live in a world that is powered by data, and businesses in many industries are hustling to automate and streamline their processes to take advantage of their data or have already done so. But there are still accounting firms that have yet to embrace what automation can do for them and their clients. Let's look into Challenges of Manual Accounting.
The Difficulties Involved in Manual Accounting
If your firm is still using manual accounting processes, you are probably familiar with some of these issues.
Wasted Time
When your team is spending their time performing bookkeeping and accounting tasks like fetching data, tracking down paperwork, and entering data manually, you are spending premium dollars to handle work that could be done quickly and accurately with relatively low-cost software. And while your employees are working on these tasks, they can't work on tasks that are more valuable to you and your clients.
Bottlenecks in Work Flow
Manual accounting processes may not slow down your work when you don't have much. But what about crunch time like tax season? If you are still manually inputting data, then you must wait until all this data is in your system before you can do something with it. Every process that comes after the manual data entry step is stuck in limbo.
Unreliable Data and Errors
Another thing you can count on with manual data entry is human error. Mistakes can be made due to unclear handwriting, faded receipts, lost paperwork, misspelling, or mistyping. A small error in data entry can lead to bigger errors down the road. Also, because data must be entered manually, you can never be sure if it the data you are using for reporting is up to date.
Overcoming These Challenges with Automation
Accounting automation can ease some of the challenges involved in manual accounting processes and completely remove some of them. Here are some things it can do for your firm:
More Time for Valuable Services
Entering data manually is probably the least valuable service you can provide for clients. Data is important. There is no question there. But automated accounting tools can connect to all of your clients' data sources on a schedule, so your team doesn't have to enter or fetch data manually. The time saved can be used to provide advisory and other services that add value to what you do for your clients.
Streamlined Work Flow
When an automated process makes sure that your clients' data is always up to date, there are no bottlenecks caused by manual data entry processes. That means that any process depending on that data can run on a schedule too.
Accurate, Real-Time Data
When you remove manual steps in your accounting processes, you remove human error, so the data will be accurate. And when data fetching is automated on a schedule, you can be sure that all reports and forecasts you build will be using up-to-the-minute numbers and provide true insights, not outdated ones.
Start Conquering Manual Accounting Challenges Today
At PathQuest, we can help you take some of the manual accounting tasks that eat up your time off of your hands. PathQuest SCALE, our automated accounting solution, integrates with Xero, Intact, and QuickBooks to provide you and your clients a comprehensive, real-time view of financials and will automate many reporting and accounting tasks you are currently handling manually.
To provide your clients with real-time reporting, SCALE also comes with PathQuest BI, our groundbreaking business analytics software, and a dedicated accounting team who can take even more of the day-to-day tasks off your plate.
Ready to see everything PathQuest has to offer? Book a demo today!  Explore youtube to learn more about pathquest